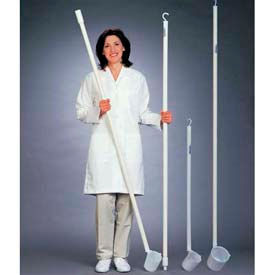 Bel-Art Long-Handled Dippers
Bel-Art Long-Handled Dippers Allow Safe and Convenient Sample Retrieval from Tanks, Vats, Bodies of Water, and more.

These dippers are made using high-density polyethylene for easy flotation and resistance to chemicals and corrosion. Handles are welded to rigid bowl at a 45° angle to prevent spillage. Dippers are available in lengths ranging from 3' up to 12', with bowl sizes in 16 oz. or 32 oz.