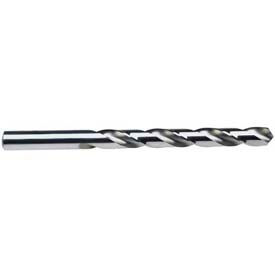 Jobbers Drills - Metric Sizes
Jobbers Drills - Metric Sizes Are Designed For A Wide Range Of Drilling Purposes, Materials And Conditions.

Jobbers Drills - Metric Sizes are made of high speed steel with a coated finish for long lasting durability and dependability. Wide selection of types available for various applications and material types. Drills designed for use with cast iron and non-ferrous materials including aluminum, magnesium alloys, bronze, and other abrasive, but easily machined materials such as tempered hard board and resin-fiberglass laminates. Types are Bright Finish, Carbide Tipped, Drill Blank and Solid Carbide. Color finishes are Bright, Polished, tiAIN and TiN. Sizes vary from .30mm to 9.90mm diameter and 101mm to 95mm overall length.