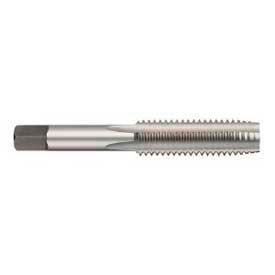 Screw Thread Insert (STI) Taps
Screw Thread Insert (STI) Taps Are Designed For A Variety Of Precision Thread Cutting Applications.

Screw Thread Insert (STI) Taps are made of high speed steel for long lasting durability and dependability. Features oversized taps to accommodate helical coil wire screw thread insert of the same size and pitch for increased reliability. Bright finish. Bottoming or Plug chamfer Hand, Spiral Flute and Spiral Point taps eject chips ahead of tap to eliminate chip disposal problems, prevent thread damage and broken taps for increased safety. Shallower flutes offer greater tap core strength and high cutting speeds for added versatility. Available in wide selection of Metric and Fractional thread sizes. Made in USA.