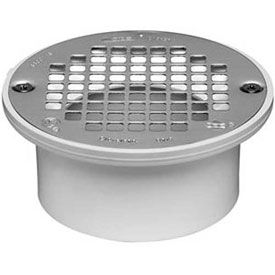 General Purpose Drains
General Purpose Drains Provide Floor Drainage For Restaurants, Restrooms And Other Commercial Applications Where Traffic Is Expected.

General Purpose Drains include completely adjustable barrel assemblies to meet finished floor heights. ABS and PVC plastic construction provides long lasting durability and reliability. Available drain types include General Purpose, Hub Base, Pipe Base, and Short General Purpose. Color finishes are Brass, Chrome, Nickel, Nickel Alloy, and Stainless Steel.