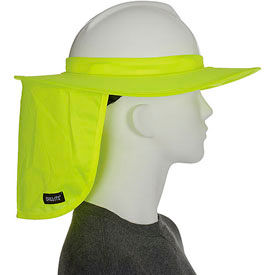 Hard Hat Cooling Accessories
Hard Hat Cooling Accessories Offer User Comfort and Protection for Extreme Heat Applications In Construction, Engineering, and more.

These cooling accessories insert inside headgear to retain moisture and reduce the effects of heat stress. Units are cold water activated for hours of comfort during extreme heat conditions. Lightweight, flexible material allows easy fold-up storage. Available Colors are Blue, Gray, Lime, Navy, Orange, and more. Select models include hook and loop closures. Decals and package quantities vary per model.