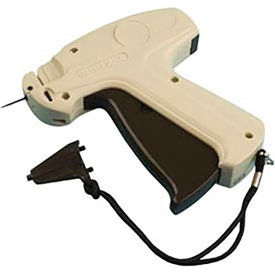 Tagging Guns, Fasteners, and Needles
Tagging Guns Are Suitable For Tagging a Variety of Merchandise In a Quick, Efficient Manner.
Tagging Guns, fasteners, and needles function mechanically by applied force of the grip handle.
Ideal for retailers to tag items for security
Available styles are tagging guns, fasteners, and needles
Made to efficiently tag lightweight to heavy duty items
These tagging guns, fasteners, and needles are built with durable plastic to efficiently add barbs and price tags to items ranging from delicate to heavy weight construction. Some gun models have comfort grip for high production tagging. Dimensions and colors vary per style. Package quantities and colors vary per model.