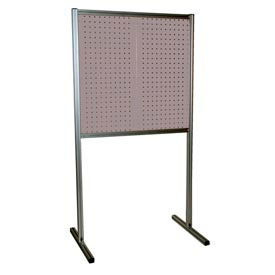 Kennedy® Metal Tool Boards with Stand
Kennedy® Pegboard Stands Easily Hang Tools, Supplies and More For Ease Of Access.

Kennedy® metal tool boards with stand are designed for storage rooms, garages, and more. Available Types are Mobile Pegboard Unit and Mobile Unit. Mobile models provide ease of transportation from one worksite location to another. Peg board panels are height adjustable on floor stands; easily slide panels and top rail to desired height. Additional specifications vary per model.