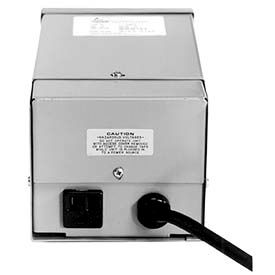 Acme Electric AC, Refrigeration & Appliance Transformers
Air Conditioning, Refrigeration And Appliance Transformers Are Perfect For Industrial Applications.

Acme Appliance Transformers are constructed of core lamination processed from annealed electrical grade silicon steel for long lasting durability. Transformers cause no harmonic distortion to voltage or current wave shape. Grounding connection may be made through lead wires or plug and receptacle combinations. Equipped with a safety grounding feature on both input and output sides, the transformers are available in 95,105,115,125, 200, 220, 240 and 260 primary volts. All units are manufactured and tested in accordance with NEMA standards.