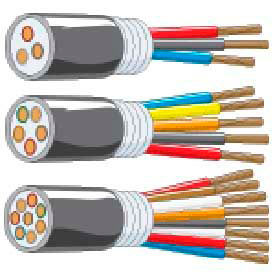 QuickCable Control Cables
QuickCable Control Cables Are General Purpose OEM Replacements For Wiring In Electrical Or Industrial Equipment.

QuickCable Control Cables are made with flexible jackets resistant to oil abrasion, sunlight, acids, and alkaline for lasting performance. Fine stranded copper conductor provides maximum conductivity and flexibility. SJ00W Control Cables are used to repair power tools, battery chargers and other electrical equipment. TC Control Cables are replacements for work platforms, fork lift trucks and other maintenance equipment. Package quantities vary per model.