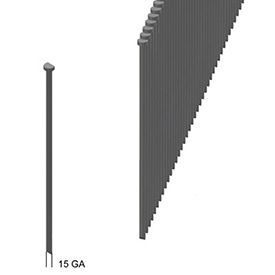 15 GA Finish Nails Angled
15 GA Finish Nails Angled Are Ideal For Wood Material In Need of Fastening and Hardware Applications.

15 GA finish nails angled are designed for attaching and joining wood material. Available Gauge is 15. Available materials are Stainless 304 and Stainless 316. Package Quantity is 4,000. Dimensions vary per model.