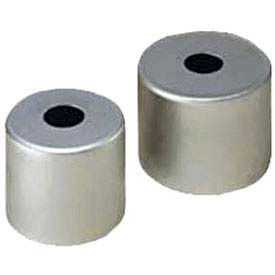 Biscuit/Doughnut Cutters & Dough Scrapers
Biscuit/Doughnut Cutters And Dough Scrapers Are Used For Cookies, Cakes, Fondant Preparation And Cleaning.

Biscuit And Doughnut Cutters are made of high carbon steel, stainless steel and plastic for long lasting durability. Dough scrapers provide rigid or flexible blades for cutting, cleaning and scraping pastry, bread and pizza dough efficiently. Dough cutters are designed with sharp and precise edges for cutting through dough cleanly. Dough cutters come in single shapes or mixed sets. A variety of styles and shapes available from top brands Allied Metal Spinning, American Metal Craft, Dexter Russell, Mundial, Paderno World Cuisine, Update International and Winco. Dimensions and quantities vary per model.