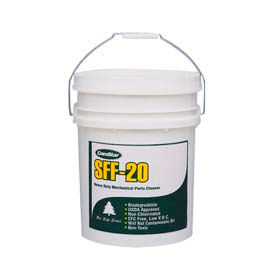 Precision & Parts Cleaners
Precision And Parts Cleaners Are Used For Mechanical Parts, Motors, Steam Machines, Maintenance Of Public Areas And More.

Precision And Parts Cleaners are specially formulated compounds and solutions for cleaning precision parts, machines and motors as well as floors, carpets, seating and other public area maintenance applications. Available types include Alkaline Cleaner, Assembly Cleaner, Caustic Cleaner, Cleaner & Rust Remover, Machine Parts Cleaner, Metal Cleaning Detergent, Motor Cleaner, Non-Conductive Paint Remover, Paint Stripper and Spray Degreaser. Available in various capacities and package quantities.