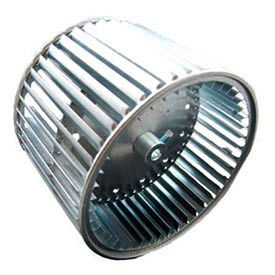 Lau Double Inlet Blower Wheels & Direct Drive Wheels
Double Inlet Blower Wheels And Direct Drive Wheels Are Universal Replacement Wheels For Direct Drive Blowers.

Wheels are made using heavy duty, corrosion resistant galvanized, cold rolled steel for long lasting durability. Wheels are rated to 200°F, but are recommended for application temperatures that do not exceed 135°F. Center disc is available convex or concave. Choose between Clockwise or Counter-clockwise rotation. Available with 1/2" or 5/8" bore. Other dimensions vary per model.