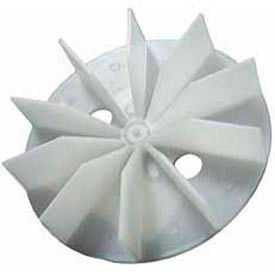 Plastic Blower Wheels & Impellers
PLASTIC BLOWER WHEELS & IMPELLERS
Plastic Fan Impellers Are Great For Rotating Devices That Force Liquids, Gases And Vapors In A Desired Direction.

Plastic blower wheels are widely used in pumping, blowing, and mixing applications. Impellers and blower wheels are made of lightweight, impact resistant plastic. Corrosion resistant for years of dependable service. Plastic blower wheels are designed to run efficiency and with very low noise. Great for areas where high humidity or corrosives will destroy conventional fans or blowers.