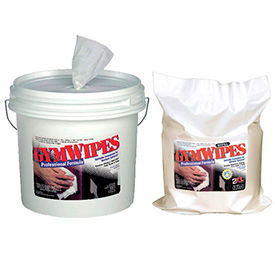 Refillable Wet Wipe Buckets
Refillable Wet Wipe Buckets hold 15 times as many wipes as disposable canisters and can be refilled many times for maximum throughput.


Large rolls ensure adequate supply for busy offices, gyms, schools and health care facilities.
Sanitizing and Disinfecting wipes are EPA registered to remove bacteria, viruses and fungi1 from surfaces.
All purpose and degreasing wipes are convenient for placement in the shop, where users can clean lubricants, grease and paint from their hands and tools .
1
Please read product label and SDS for complete kill claim list and directions.