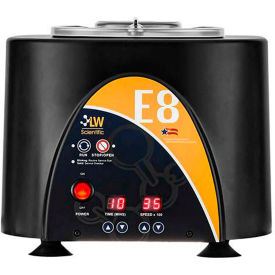 LW Scientific Centrifuges
LW Scientific Centrifuges Are Used For Medical Clinics, Universities, Schools, Laboratories And More.

LW Scientific Centrifuges are made of aluminum or plastic to provide long lasting durability. Centrifuges provide higher speeds for faster and cleaner separations, quieter operation for peaceful work environments, lower chamber temperatures for cooler test-tube samples, shorter height to fit under any cabinet, and auto-calibrating speed function for precision results. Auto-brake feature on some models stops rotor in less than 30 seconds to save time in busy labs. Available models include Digital Centrifuge, Variable Speed Centrifuge and Fixed Speed Centrifuge. Variable and digital speed models are used for spinning blood, urine, fecals, semen, and other fluids at the correct speeds for proper separations and clear results. Max RPMs are 3400, 3500, 4000, 5000 and 6000. Tube capacities range from 2-40. Models are CLIA compliant with the highest accuracy in the industry.