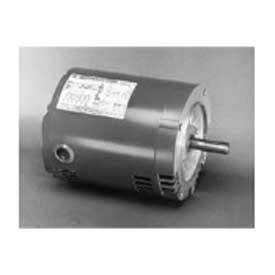 Marathon Centrifugal Pump
Marathon Motors Centrifugal Pumps Are Designed For A Variety Of Jet Pump Applications.

Marathon Motors Centrifugal Pumps are constructed with a carbon steel or stainless steel shaft for long lasting durability. Pump line includes single or three phase jet pump motors, square flange motors, close-coupled pump motors and P-Base vertical solid shaft pump motors. Stocked in totally enclosed fan cooled, open drip proof and many explosion proof designs. Includes automatic reset thermal protector. UL Recognized and CSA Certified. Available in a variety of horsepower's from 1/3 to 3. Voltages and RPM's vary per model. Frames are 56C and 56J. Quantity is 1.