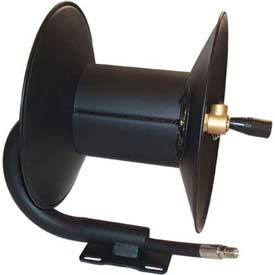 Pressure Washer Hose Reels
Pressure Washer Hose Reels

MTM Hydro's 4000 psi 3/8 Male x 3/8 Female 100' Painted Hose Reel is the perfect addition to any pressure washer. Rugged and dependable with a forged steel base and Brass swivel for the attached hose, MTM Hydro's reel holds up under pressure. Unit also comes with a durable plastic handle. Hose not included. **Hose sold separately.