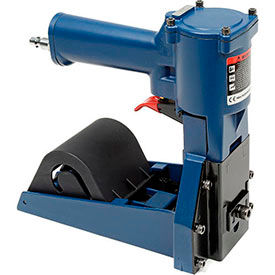 Carton Staplers - Pneumatic
Pneumatic Carton Staplers Seal Cartons, Boxes and Packages Easily.

These heavy duty staplers have 5 depth settings plus clinch adjustment. Staplers use 5/8", 1-1/4" x 5/8", and 3/4" staples. Staplers are used for high volume applications. Available styles are Pneumatic Carton Stapler, Pneumatic Coil Carton Stapler, Pneumatic Roll Feet Carton Stapler, and Air Clincher. Replacement Staples are sold separately and available in different quantities per box.