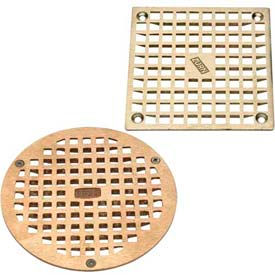 Zurn Floor Drain Covers
Zurn Floor Drain Covers Are Suitable For Floor Surfaces In Need of Draining.

Zurn floor drain covers can be installed in most floor construction. Drain pipe is run to an elevation below the expected finished floor level, so that drain top will be flush with (or slightly below) the finished floor. Drain body is secured to the pipe with any of four connections -threaded, no-hub, inside caulk, or the Zurn Neo-Loc. Dimensions and additional specifications vary per model.