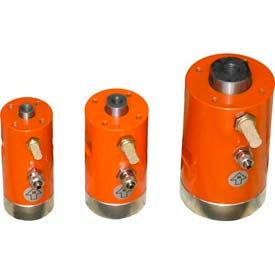 OLI Pneumatic Vibrators
OLI Pneumatic Vibrators Stand Up To Harsh Environments And Are Easily Cleaned For Food Grade Applications.

OLI Pneumatic Vibrators are constructed with a variety of high quality materials for long lasting durability. Provides quick bin clearance by combining high power output with gentle vibration on structure. No lubrication required and air consumption is up to 50% less than other efficient pneumatic vibrators. Types are Pneumatic Hammer Vibrator, Pneumatic Impact Vibrator, Pneumatic Linear Vibrator, Pneumatic Piston Vibrator and Pneumatic Vibrator. Construction styles are Anodized Aluminum Body, Cast Iron Body, Galvanized Steel Body and Nylon Body. Two Year Limited Warranty.