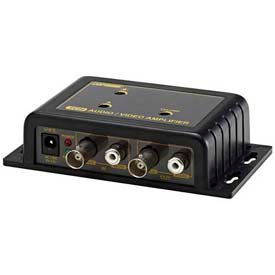 COP Security Amplifiers & Distributors
COP Security® Amplifiers And Distributors Are Used For Residential, Commercial Or Industrial Security System Enhancement Applications.

COP Security® Amplifiers And Distributors are solidly engineered and manufactured for long lasting durability and dependability. Wide selection depending upon particular requirements or application. Video Amplifiers expand and control video output capabilities. Various 1 In/1 Out channel units and 4 In/4 Out channel unit available. Video Distributors amplify and output single video signal to multiple outlets. Various 1 In/2 Out channel units and 1 In/4 Out and 8 In/24 Out channel units available.