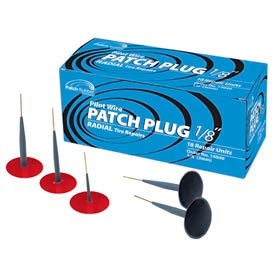 Pilot Wire Patch Plugs
Use For Puncture Repairs In Radial Passenger And Truck Tires.

Combination patch and plug unit fills and seals the injury in one step. Pilot wire guides the stem into the injury for quick insertion. Dual cure cushion gum coats the stem and repair unit to create a permanent bond with the tire. Apply with Fast-Dry Self- Vulcanizing Cement (not included).