Product Handling & Storage Guide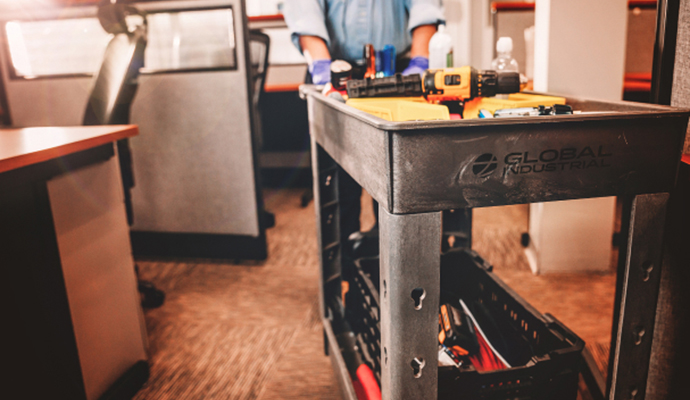 Stop Manhandling Material. Move It Efficiently & Safely Instead:
Using the wrong equipment to move products in, out, and around your facility costs you time, and that time adds up quickly.
Don't forget the injuries and product damage that can result, too. This doesn't have to be the case. Having the right products and systems in place, and training your team to use them, are the best ways to ensure speedy, smooth, and safe material handling at your facility.
Pallet jacks, hand trucks, and carts can make easy work of moving inventory, supplies, and prepared orders into, around, and out of your facility. While you may have one or more of these pieces of equipment, they each bring different advantages and which one you pick for a task depends on the size and weight of the item or items to be moved, and where they're going. Knowing the differences between each piece of equipment can help you decide.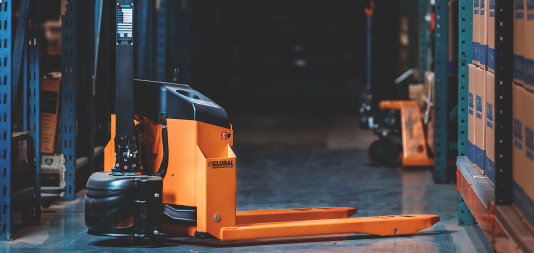 Which One is Right For The Job?
Consider these features when deciding whether a hand truck, pallet jack, or cart is a better fit for what you need to move.
| Product | Base Type | Load Size Range | What They're Used For |
| --- | --- | --- | --- |
| Hand Truck | Plate | 275 - 1,200 lbs | Yes |
| Platform Truck | Deck | 1,000 - 2,000 lbs | Yes |
| Tugger | Hitch | 1,500 - 5,000 lbs | Yes |
| Pallet Jack | Forks | 2,200 - 5,000 lbs | Yes |
| Cart | Shelf | Various | No |
Note: A forklift is best for pallet loads exceeding 5,000 pounds, Trying to move a load heavier then the max rated capacity on any of these continuously is not only bad for your equipment, but it is dangerous and puts your employees at risk. You might choose the heavier duty equipment if you need to move a log of loads quickly and at max weight.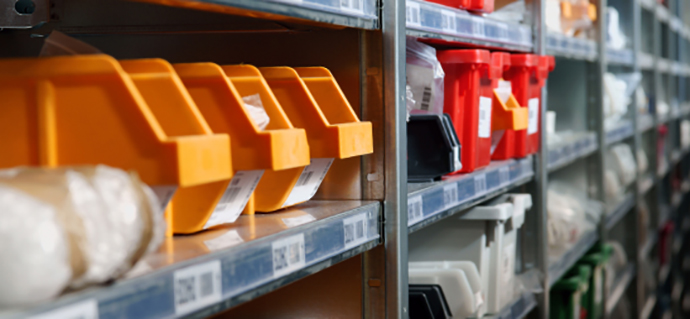 From Mess to Success: Storage and Shelving to Tame Your Space.
You've moved inventory, supplies, and other materials off the truck and into your facility's staging area — now what?
Having the right storage and shelving options ensures these products end up where you need them, when you need them, and are protected from damage, theft, and loss. Knowing your options can help your team pick the storage and shelving that not only meets your needs today, but can grow along with your business.
One Bin, Many Uses
The jack-of-all trades storage bin finds purpose across your facility. Here's a look at how bins can be used at each step of the order fulfillment process.
Expert Tip:
Use 5S and critical inventory management practices to optimize your facility for quick picking. Store fast-moving inventory at the front of the warehouse in easy-to-reach spots and locate slow-moving inventory further back and higher up to make the best use of your footprint.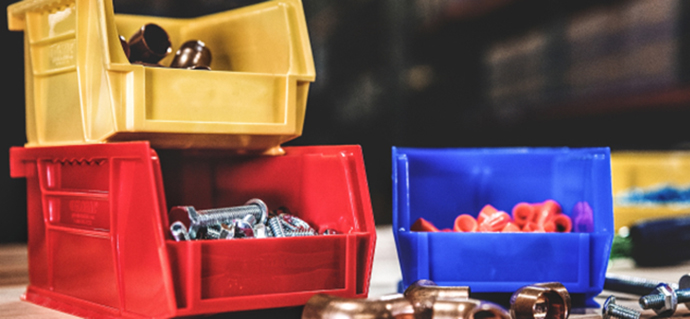 Think Outside the Box for Packing It: Packing Supplies
Order fulfillment can feel like a marathon, and these days the pace is picking up with no finish line in sight. We can't slow down the supply chain, but we can provide ideas and products to help you keep orders moving out as fast as they're coming in.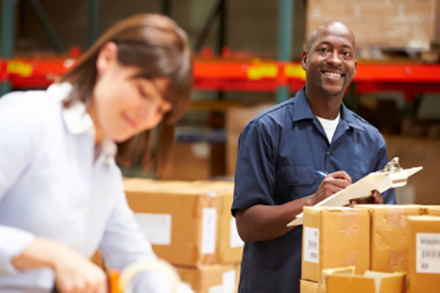 Create a Dedicated Workspace
Designate a location for packing activity that has enough space and the right supplies needed. This is essential to proper inventory management, as it can improve efficiency and help you fulfill orders faster. Your packing stationcan be customized with power, task lighting, monitor and fan mounts, as well as storage reels, bins, shelves, and cabinets. Choose an adjustable-height model so your setup is flexible as your needs change.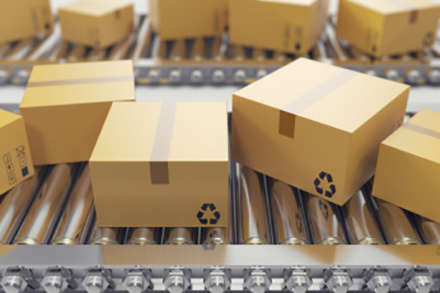 Equipment
Need to seal cartons? Shrink wrap pallets? Weigh a heavy load? There's a solution for every need to get the job done with carton sealing and stretch wrap machines, heat guns, as well as a range of scales. Don't forget bag sealers, barcode scanners, dispensers for labels, rolls and tape, along with carton staplers, bag inflators, and more.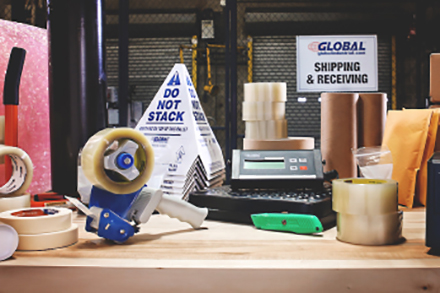 Packing Supplies
From boxes and shipping crates to envelopes, mailers, and protective packaging, Global Industrial® has you covered. Remember to stock up on tape, staples, labels, and barcodes to ensure you never run out, which can lead to unexpected delays and customer service issues.
Pick Your Pallet
Pallets aren't only for storage. If your business ships palletized materials, it's important to know your options to ensure safe transport from your facility to your customers.
Size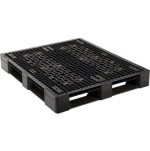 The most common option. Used to transport and store a wide range of materials.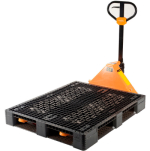 Often used for telecom or paint and coating storage and transport.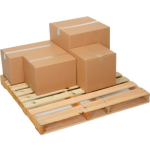 Perfect for shipping larger items or boxes
Shipping & Storage Type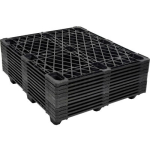 Featuring bottom runners and frames to stack multiple loaded pallets, reducing your storage and shipping footprint.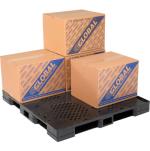 Fits inside one another for easy storage when they're not in use. Ideal for operations where storage space is at a premium.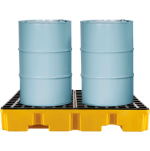 Designed to safely move large and heavy drums of oil, chemicals, and other liquids.
Material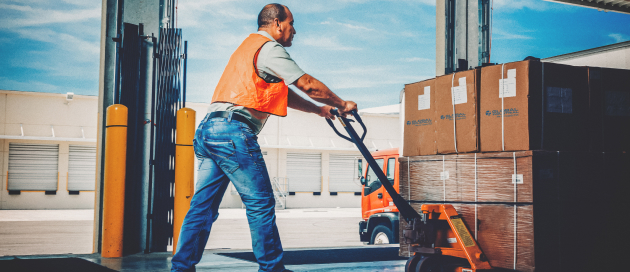 Buy or Rent Pallets?
Renting may make sense for operations that rarely use pallets but owning them has advantages:
No need to return the pallets after use, taking any time off your to-do list.
Get the job done faster for extra-large orders or moving larger equipment.
Avoid surprise fees and other costs associated from procuring pallets at the last minute.
Procedure changes and equipment upgrades that don't keep worker safety in mind aren't doing you any good… and may be doing you bad?
Workplace injuries offset gains in efficiency and erode trust in your organization from within. Thinking critically and broadly about safety concerns when making any procedure or equipment change can reduce the risk of injuries on the job, letting your operation reap the full benefits of the improvements you're making. Keep these considerations in mind:
Do you have fall protection in place for workers moving material at heights or near dangerous equipment or holes?
Are workers protecting their feet from rolling carts and other equipment by wearing steel-toed shoes?
Is your team using correct cut protection processes and equipment when opening boxes?
Do you have the right safety equipment for your loading docks?
Do you have signage and warning systems to keep pedestrians and industrial trucks protected?