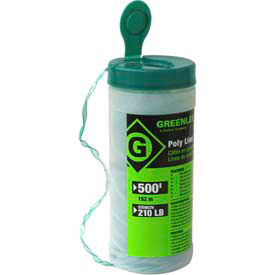 Greenlee® Fishing Tools
Greenlee Fishing Tools Accommodate Necessary Tasks Involved In Conduit Fishing.

Greenlee fishing tools are designed to withstand rugged work environments to safely perform a variety of functions and services during electrical construction and repair tasks. Select fish tape models include grip edges. Additional specifications vary per model.