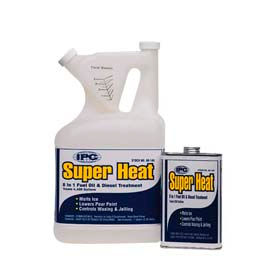 Fuel Oil, Water, Detecting & Cleaning
Fuel, Oil And Water Detecting And Cleaning Treatments Manage Spills And Remove Unwanted Components In Fuels.

Fuel, Oil And Water Detecting And Cleaning Treatments help maintain the proper operation of fuel lines, tanks and HVAC systems for long lasting reliability. Biofuel Treatment corrects and prevents spider web sludge and semi-solid material that can develop in biofuels. Stops alarm vent and filter clogging and bad odors. Fuel Absorber absorbs eight times its volume of fuel oil with a sweet fragrance to eliminate odor. Fuel Oil & Diesel De-Icer prevents and dissolves ice and wax in iced and jelled fuel oil and diesel fuel. Fuel Oil & Diesel Treatment controls waxing and gelling, lowers pour point, dissolves sludge, eliminates water, cleans the system and reduces soot. Oil Sludge Eliminator is a heavy duty shock treatment that removes sludge in fuel tanks and prevents lines, screens and nozzles from clogging. Oil Spill Collector removes oil stains while it biodegrades oil for safe disposal. Water Dispersant For Fuel Oil is a heavy duty water dispersant that rids fuel oil of water and prevents freezing and corrosion. Package quantities and capacities vary per model.