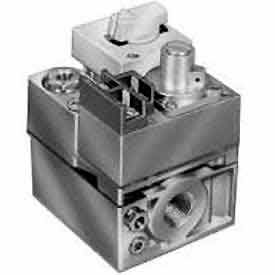 Standing Pilot Gas Valves
Standing Pilot Gas Controls Are Used For Limited Space Heaters, Recreational Vehicles, Fireplace Log Control And More.

Standing Pilot Gas Controls are solidly manufactured for long lasting durability and dependability. Various dual valve control units include safety shutoffs, manual valves, pressure regulators and pilot adjustments. Available styles include Natural or Natural and LP gas type units. Inlet types are 3/4" or 1/2". 7,000 to 335,000 maximum BTU/HR. Natural gas type units can be converted to LP gas.