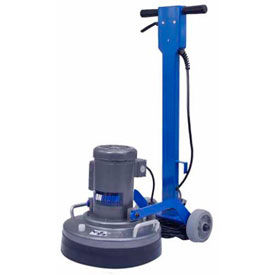 Onfloor Surfacing Machines
Onfloor Surfacing Machines Provide Grinding, Polishing and Burnishing for Floor Care.

Onfloor Surfacing Machines are made of steel to provide long lasting durability. Flex plate provide easy mobility over floor highs and lows for ease of use. Fewer passes on wavy floors guarantees a superior finish and a better quality polish while minimizing operator error. No belts and no bearings provides low maintenance. Available styles are Surfacing Machine, Surfacing Machine w/Heavy Duty Belt System and DuraShine Pro Series High Speed Polisher. Types include High Speed, Low Speed, Heavy Duty and All-in-One. Disc sizes are 16 and 20. Other specifications vary per model.