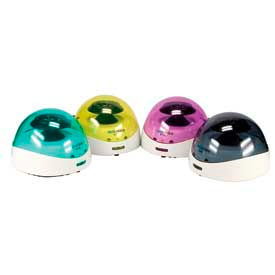 Scilogex Mini and Microcentrifuges
Ezee Mini-Centrifuges Are Used For Quick Spin Downs Of Microtubes And PCR Tubes.

Ezee Mini-Centrifuges are solidly made and engineered for long lasting durability and dependability. Compact design. Whisper quiet operation. Simply close the lid for acceleration and open the lid for deceleration, or use on/off switch. Universal voltage. 8-place 1.5/2.0 ml. microtube rotor and PCR rotor. 2 Years Limited Warranty.