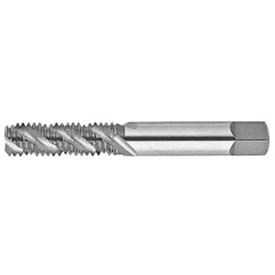 Hand Taps - Fast Spiral
Fast Spiral Fluted Taps Machine Screw Sizes Used For Softer Materials That Produce Stringy Type Chip.

Fat Spiral Fluted Taps, Machine Screw Sizes are made of high speed steel ground threads for long lasting durability. Designed to move chip up flute and away from cut, reducing thread damage and double cutting of chips. Types are Bottoming and Plug. Available in 3 to 12 tap sizes. H Limits are H2 and H3. Available in 24 to 56 threads per inch. Dimensions vary per type.