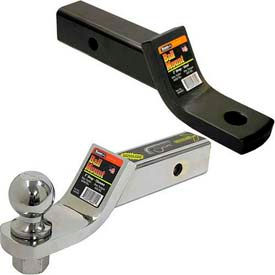 Buyers Towing Mounts
Buyers Towing Mounts Are Used For Cars, Trucks, Tractors And More.

Buyers Towing Mounts are available in a variety of sizes and styles in a range of weight capacities. Mounts are available in Chrome or Black Powder Coat finish and are made with drops ranging from 2" up to 6" Capacities up to 20,000 Lbs. Towing Mounts are sold with or without chrome Hitch Balls. Hitch Balls are available in Single-Ball or Tri-Ball styles.