SHELVING VS RACKING: WHAT THEY ARE AND HOW IT MATTERS TO YOU.
Almost any business you can think of needs storage solutions of some kind. Whether those needs are quite small, like for a cleaning closet or stationery cupboard, or on a massive scale like sprawling warehouses filled with inventory, you'll often hear two types of storage used interchangeably: shelving and racking.Almost any business you can think of needs storage solutions of some kind. Whether those needs are quite small, like for a cleaning closet or stationery cupboard, or on a massive scale like sprawling warehouses filled with inventory, you'll often hear two types of storage used interchangeably: shelving and racking.
However, although they do share some similarities, they are different. It's certainly understandable to be confused by the two, but knowing how and why they are different is key to selecting the right shelving or racking for your business.
So, what's the difference between shelving and pallet racking?
Perhaps the easiest way to think of shelving vs racking is to consider shelves as the generalists and racks as the specialists. We'll get into that in more detail, but another major difference that can help you tell the two apart is this: storage shelving usually holds lighter-duty products that are designed to be stocked and retrieved by hand, whereas rack shelving is commonly designed for heavy-duty products and specialized applications that are retrieved either by forklifts or by hand (often a team lift). What's more, warehouse racking often provides additional inventory management & control functionality, beyond simply storage, to aid in warehouse organization and operational efficiency.
STORAGE SHELVING: The ULTIMATE GENERALIST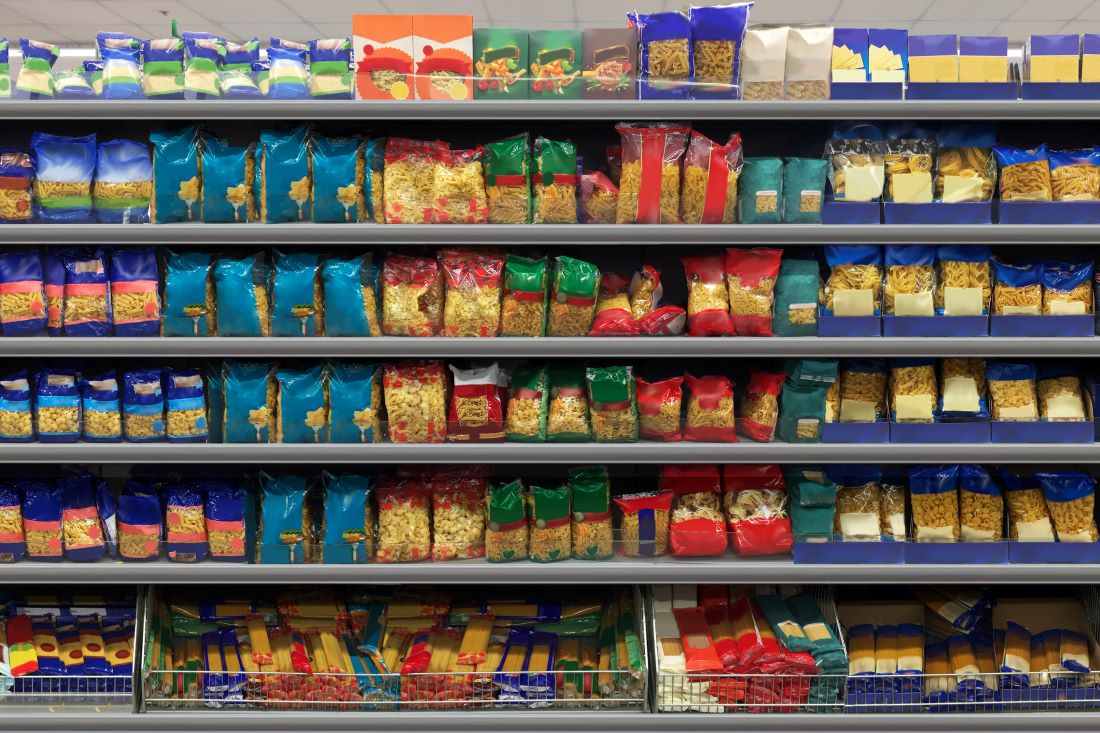 Now giving shelving that title is not to say it's a jack of all trades and master of none. Some shelving is specifically designed for certain industries and applications, from heavy duty shelving for construction to specially coated wire shelving for the medical and food industries. But overall, shelving is much more adaptable to a wide variety of different uses and locations, with many being just as useful in a corporate mailroom as they are in a garage or kitchen.
Global Industrial offers a wide range of storage shelf solutions fit for a variety of needs, covering everything from consumer-facing storage to shelving designed for schools and colleges. Let's take a quick look at some of the options you have available to you through questions we're commonly asked:
What material should the shelving be made from?
That answer depends on several factors, and selecting the best shelving material will depend on what industry you're in, what's being stored, the location of the shelving, who will be using the shelves (a storeroom vs a retail space for example), and even the budget you're working with.
Common materials you must choose from include:
What kind of shelving should I choose?
As we stated earlier, being a generalist doesn't mean being so generic. While many shelving units are interchangeable in a host of situations, some have specific uses. For example: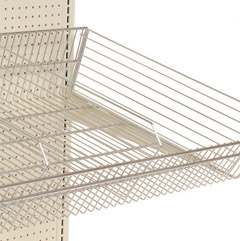 Gondola shelving is specifically designed, and most suited to, retail environments like grocery, convenience, electronics, and liquor stores. They are space-saving, flexible, easy to reconfigure, and can be used with a wide variety of accessories.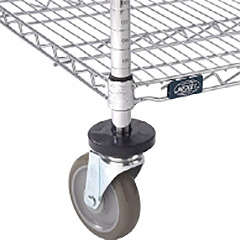 As the name implies, mobile shelving is for situations that require your storage to be able to move from room to room, or even floor to floor, quickly and easily. Known as "trucks" they come in many different materials including plastic, steel, and wire, and can even fold away when not in use.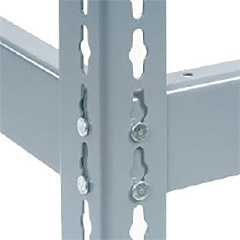 When you need something quick and easy to assemble, ideally by people who aren't experienced with shelf construction, boltless shelving provides that simplicity and versatility. The durable metal construction ensures stability and strength, allowing you to store heavy items with confidence.
OTHER OPTIONS INCLUDE:
How do you determine shelf size?
Grab a tape measure and take two key measurements: the size of the area the shelving will be located, and what exactly is going to be stored on those shelves. Remember, you need to take storage weight into account, so if you're opting for a shelf with a smaller profile it may need to have a higher weight limit to compensate.
Other factors include the material you're opting for, and where the shelves will be located. Fortunately, Global Industrial provides many options for you, with wire shelving coming in a variety of widths (24-42"), depths (12-24"), and heights (21-54"), making them customizable for almost any space.
RACK SHELVING: THE SPECIALIST SOLUTION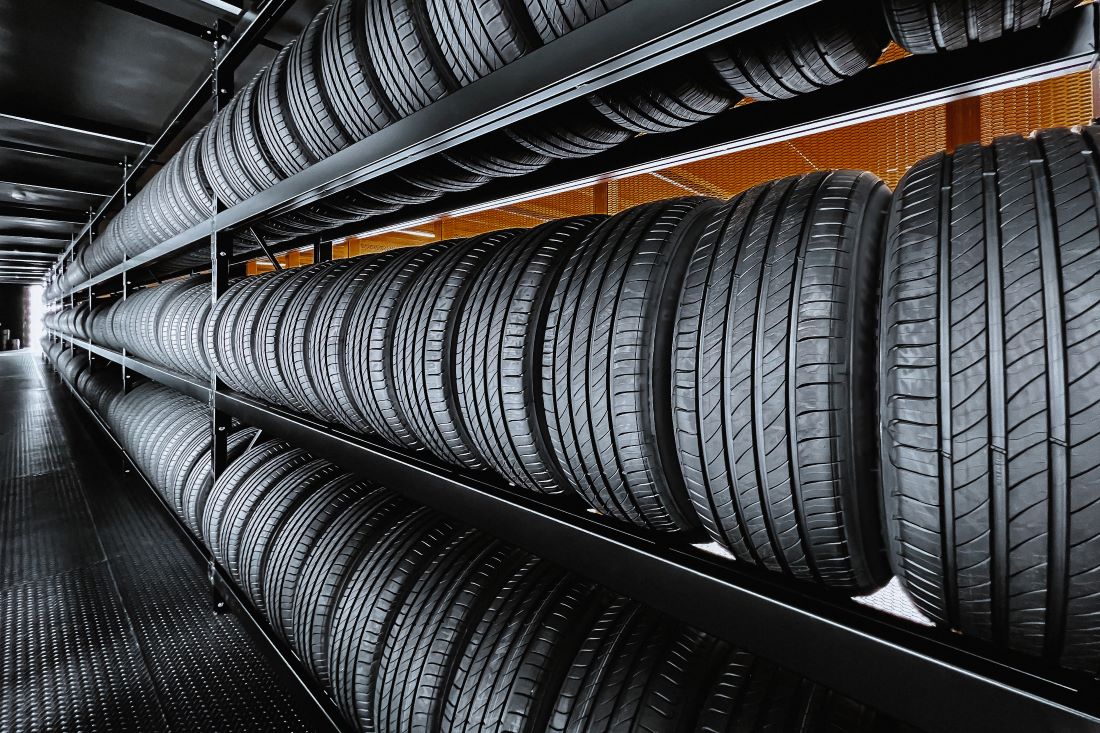 Why are storage racks, aka pallet racks, the specialists? Well, they're designed and built for specific storage purposes, and these can vary greatly.
Racks are specialists.
They come in a wide range of designs suited for a specific storage task, you get the racking you need for a specific task. They are usually located in warehouses, shop floors, and large industrial settings, and are often (but not always) accessed by forklifts and other equipment. They come in several materials, including wire racks and metal racks.
If you're wondering "how do you determine rack size?" well that too depends on the specific need and use of the rack you're buying. For example, tire racks are going to come in sizes based on the tires they're built to hold, and therefore you'll choose those dimensions based on the tires you stock.
Global Industrial has a massive variety of rack shelving options for you, including:
To sum up, if you're in an industry that has very specific storage requirements, you're going to be looking at rack storage. If your needs are broader, shelving is probably the better option. But as always if you need any help choosing the perfect storage solution, please don't hesitate to ask our Global Industrial experts for advice.
The information contained in this article is for informational, educational, and promotional purposes only and is based on information available as of the initial date of publication. It is the reader's responsibility to ensure compliance with all applicable laws, rules, codes and regulations. If there is any question or doubt in regard to any element contained in this article, please consult a licensed professional. Under no circumstances will Global Industrial® be liable for any loss or damage caused by your reliance on this article.