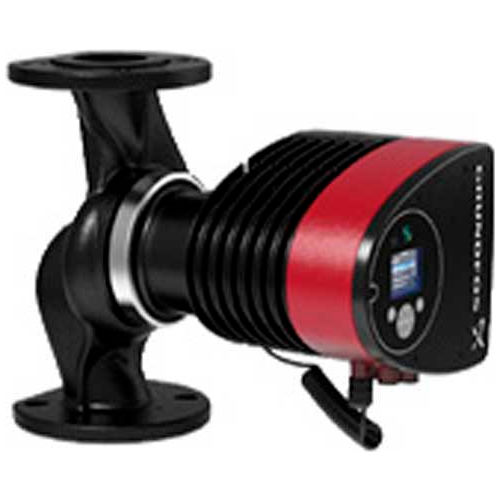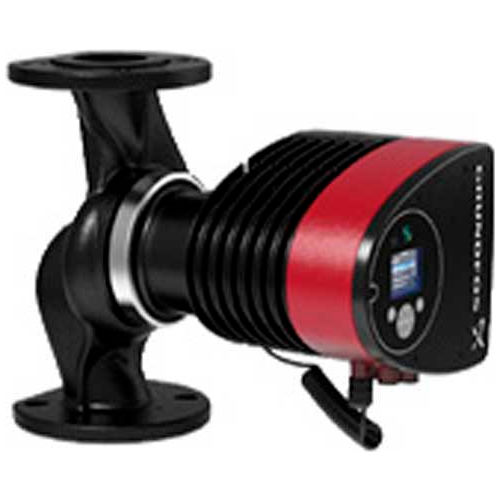 Model #: WBB1529818
MPN #: 98126804
Grundfos Magna3 40-120, Cast Iron, 115v - 98126804
The MAGNA3 is an innovative member of the Grundfos family of high-quality circulator pumps. The MAGNA3/UPE pumps make up a broad range of small, medium and large circulator pumps fitted with communication equipment and motors with electronic speed control based on permanent magnet (PM) and compact stator motor technology.
With a MAGNA3, you can stop worrying about complicated pump settings. Simply install the pump and leave it on the factory setting, AUTOADAPT. The MAGNA3 will automatically analyze the heating system, find the optimum setting and then continuously adjust its operation to changes in demand. The result is optimum comfort and minimum energy consumption. In addition, MAGNA3 pumps are extremely flexible and reliable, and have low noise levels, long life and no maintenance requirements. They are fitted with IR communication and can offer external control and monitoring via expansion modules.
Temperature range (all models): Liquid temperature: 14°F up to 230°F; Ambient temperature: 32°F up to 104°F
Maximum Head = 60ft
Maximum GPM = 550gpm
INTELLIGENT SOLUTIONS
Built for building management
Optional CIM modules support all common fieldbus standards, making MAGNA3 the perfect addition to any BMS system.
Heat energy meter
The MAGN A3 features a built-in heat energy meter that can monitor system heat energy distribution and consumption in order to avoid excessive energy bills caused by system imbalances. The heat energy meter has an accuracy of +/-1% to +/-10%, depending on the duty point, and will save you the cost of installing a separate energy metering device within your system.
No pump throttling valves
The new FLOW LIMIT function and FLOW ADAPT control mode allow you to set a maximum flow limit for your MAGN A3 pump. The pump continuously monitors the flow rate to ensure the desired maximum flow is not exceeded. This eliminates the need for pump throttling valves and hereby improves the system's overall energy-efficiency. To meet system flow limitations, the pump will adjust its performance to a given setpoint, which dramatically cuts energy consumption.
Wireless communication between two single pumps
MAGN A3 is supplied with wireless technology which enables it to connect to another MAGN A3 pump. Using the built-in wizard, connection to a parallel coupled pump is quick and easily obtained. The two pumps are now controlled jointly in either cascade mode, alternating mode or pump back-up mode.
More I/O for system intelligence
With the addition of an extra configurable relay and an analog input, the complete MAGN A3 I/O package allows for better system monitoring and optimal pump regulation.
MAGNA3 I/O package
1 x analog input (0-10V/4-20mA) for differential pressure sensor, constant temperature control, heat energy metering or external set point
2 x relay outputs configurable as alarm, ready or operation
3 x digital inputs for external start/stop, max. curve and min. curve
Easy optimization
The innovative 3D Work Log and Duty Point Over Time curve make optimization simple and accurate. The two new features give you the details of the pump's performance since the day it was installed as well as the details of its operating conditions, such as average temperature and power consumption. Based on this, it is easy to find the optimal replacement pump, perfect optimization plan or carry out troubleshooting
Accessories
Grundfos GO
Grundfos GO gives you intuitive handheld pump control and full access to the Grundfos online tools on the go
CIM modules
For connection to BMS, CIM modules with the following field-bus standards can be added: LON , Profibus, Modbus, SMS/GS M/GPRS and BACnet. In addition, the GEN IBus is also available