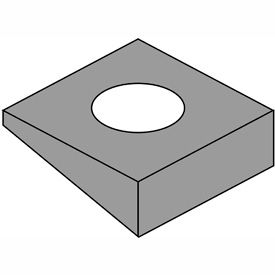 Square Beveled Washers
Square Beveled Washers Are Used For Applications Including Construction, Industrial, Manufacturing, And More.

Square beveled washers are made of steel for long lasting durability and dependability. Washers provide a parallel bearing surface when fastening bolts through I-beam flanges in structural applications. Units feature an oblique angle and square shape for proper bevel alignment maintenance.