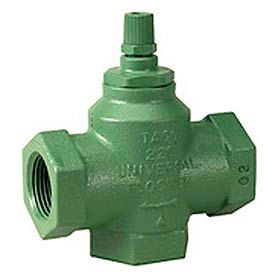 Taco® Flo-Chek Valves
Taco® Flo-Chek Valves Provide Circulation Management For Circulator Pumps, Pipes, and more.

Taco® Flo-Chek valves halt gravity circulation in compulsory hot water heating systems. Units open automatically when the circulator starts running. Units function in systems with multiple circulator zones to allow heat to flow only into zones in demand of heat. PSI and additional specifications vary per model.