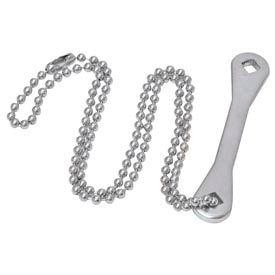 Uniweld® Welding Accessories
This Selection Of Uniweld® Welding Accessories Has Everything You Need To Work Better, Faster And Safer.

Wrenches are great for most fittings and connections. Welding Goggles have #5 tint lenses and molded-in air vents. Flint Lighters help ignite flame torches. Flashback Arrestors quench backfire and flashback at the torch or regulator. Built-in check valves prevent reverse flow of gases. Check Valves provide protection against reverse flow of gases but not flame flashback. Conforms to OSHA standards. UL listed. Cool Blue™ Heat Sink Paste protects rubber and plastic seals in ball valves, solenoid valves, reversing valves and heat sensitive materials. Non-toxic, harmless to skin and odorless. Easy to clean.