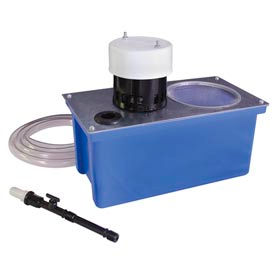 See all 2 items in product family
Little Giant® Machine Tool Coolant Tanks Allow Coolant Flow To Be Regulated To Desired Amount Or Completely Shut Off Without Harmful Effects To The Motor.

Used for drill presses, tool grinders, tapping machines and lathes. Units include chip collector, nozzle and tubing. VMC-1 unit includes 108 GPH pump and 1/50 HP fan-cooled motor. MCT-5P includes metal chip collector basket and baffle.


Click for more