Hard hats are required for construction sites, working underground/enclosed areas, demolition or renovation work, high voltage and other industrial areas. The OSHA standard incorporates the ANSI Z89.1 standard and employers will need hard hats that are in compliance.
Two types of hard hats under ANSI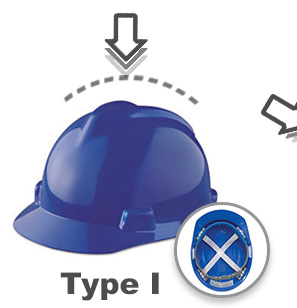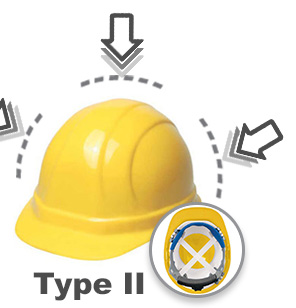 Type 1: Protects the top of head to reduce the force of impact from a blow to the top of head.
Type 2: Protects the top and the sides of head to reduce the force of lateral impact from a blow that is off-center, side or top of the head.