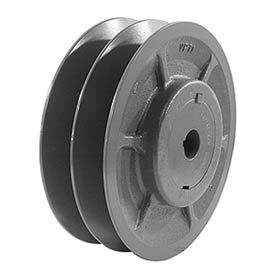 Browning® Double Groove
Browning® Double Groove Variable Pitch Sheaves Are Used For Use With Variable Speed Drives And Belts.

Double groove sheaves help hold a belt, rope or cable in place. Made using cast iron. These variable pitch Sheaves offer a pitch diameter range of 3.4 to 7.0 . Used for heavier duty service up to 25HP.