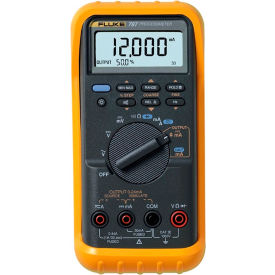 FLUKE Process Calibrators
Fluke process calibration tools measure and calibrate electrical values in your instrumentation to troubleshoot and maintain your industrial process applications.

Fluke process calibration tools include a full range of calibrators and troubleshooting tools for Instrument technicians working in the process industries. The range of process calibrators include: Documenting Process Calibrators, Multifunction Process Calibrators, single function and multifunction temperature calibrators and a variety of mA loop calibrators.