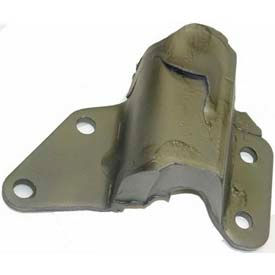 See all 240 items in product family
Anchor Transmission Mounts

Transmission Mounts offer OEM quality, performance, fit, form and function. Transmission mounts support the transmission on the chassis and dampen vibration and noise from reverberating to the rest of the vehicle. Both natural and styrene butadiene rubber provides good abrasion resistance and aging stability to ensure maximum life and performance. All fasteners are made of hardened steel with heat treated grade #5 bolts. A special bonding agent is used to ensure a superior rubber to metal bond.


Click for more