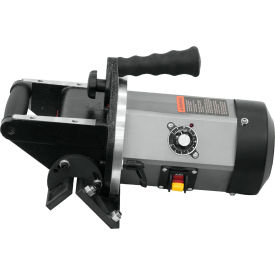 Portable Plate Beveling Machines
Portable Plate Beveling Machines Support Metal Fabrication for Multiple Applications Including Industrial, Manufacturing, Repair, and more.

These machines are engineered to produce edge bevels for multiple metals including steel, aluminum, and more. The brushless motor increases torque output and eliminates slow grinding, heat, and smoke for efficiency and reduced operator strain. The portable design allows the unit to be moved easily for location versatility. Milling type cutter heads with carbide inserts provide precision beveling, for a pristine finish. Includes non-slip rubber handle for optimal user control and carrying ease. Features a cooling fan to prevent motor overheating. UL and CSA certified.