Top
For teachers, administrators, and support staff, and students of every grade and level the 2022-23 school year will be defined by a welcome return to in-person learning on school grounds. Now is the time to repair items and areas of the school that need it, replenish supplies of all sorts, and replace outdated equipment all while keeping an eye on HVAC maintenance and continued cleaning protocols. There are many common areas that demand attention to create a positive learning environment including cafeterias, libraries, hallways, classrooms, and outside areas including parking lots and drop-off/pick-up lanes. Each area requires specific products and Global Industrial® has something for every one of them.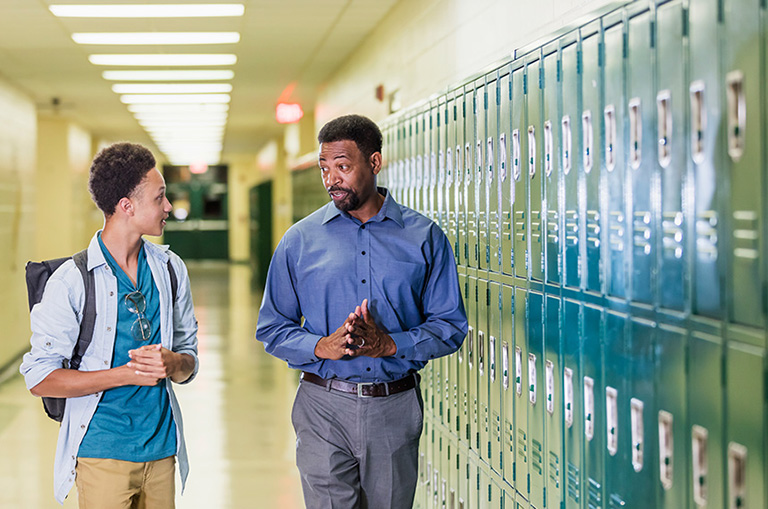 Hallways
Safeguard backpacks and student belongings with lockers made of durable, long-lasting material.
Display posters, school announcements, and more with enclosed bulletin boards.
Keep staff and students on-time with accurate and easy-to-see clocks.
Exit signs ensure a proper and orderly flow of foot traffic, especially in low-light or the dark.
Extinguishers provide the first line of defense when a fire breaks out. Follow guidelines on use and placement for maximum safety & effectiveness.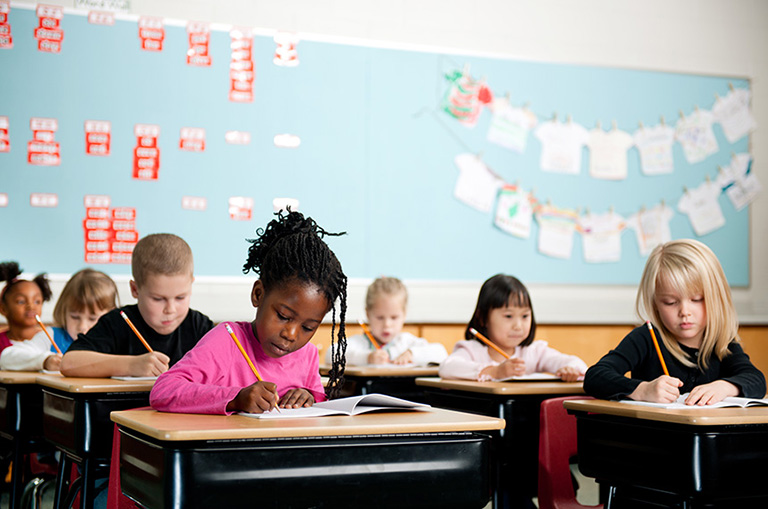 Classrooms
Create a more productive workspace with desks designed for both students and staff.
Get chairs that are ergonomically designed to be functional, comfortable, and designed for the age of the student sitting in them.
Keep learning both convenient and engaging with erasable whiteboards.
Use science and lab furniture to give students dedicated areas for conducting experiments.
Keep A/V equipment safe and secure with the ability to move them around as needed with handy Audio-Visual carts.
Libraries
Sturdy and solid library tables provide a reliable place to work & study with a high weight capacity for big research projects.
Trucks made specifically for books keep them standing upright and allow you to roll them around the library for re-shelving or re-organizing.
A standard piece of equipment for any library, bookcases hold and organize your books to make them easy to find.
Bulletin boards make posting announcements and other communications like play practice, concert schedules, upcoming breaks, and class elections easy and convenient for everyone.
Mobile computer carts keep valuable electronics safe and secure without being tethered to a desk.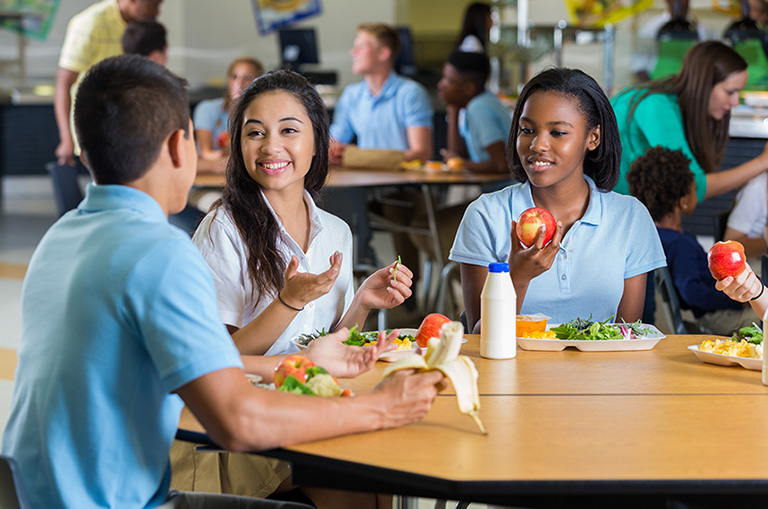 Cafeterias
Use tables that maximize seating and offer an easy-to-clean surface for students and staff to dine on.
Outfit the space with comfortable chairs that are stackable for easy storage and transport.
Ensure there are plentiful garbage and recycling options to keep odors, insects, and rodents away.
Portable sinks and handwashing stations ensure your students and staff won't have to eat with dirty hands.
Bottle filling stations reduces single-use plastic consumption and let's everyone take their hydration on-the-go.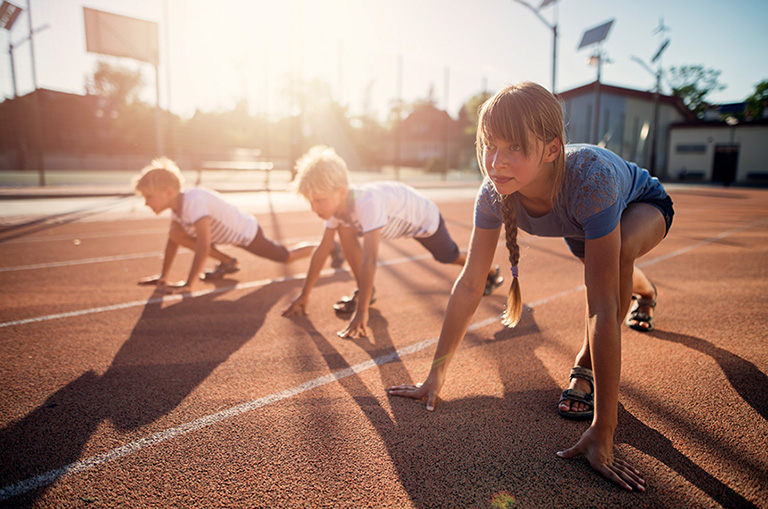 Outdoor Recreation
Providing comfortable and functional seating and eating areas for your students, staff, and visitors to sit and eat, work, or relax helps to create a less stressful educational environment.
Proper sanitation keeps insects and rodents away, so make sure there are plenty of trash receptacles made specifically for outdoor use.
Whether they are hot from the weather or from playing, proper hydration is key to good health. Outdoor bottle stations fill this need.
Exercise builds healthy bodies and burns off energy. Having the right, age-appropriate playground equipment ensures safe play.
Keep bicycles safe and secure with a bike rack. Available in a wide assortment of styles from conventional to tiered to vertical and capacities from 2 to 20, there is a rack for your needs.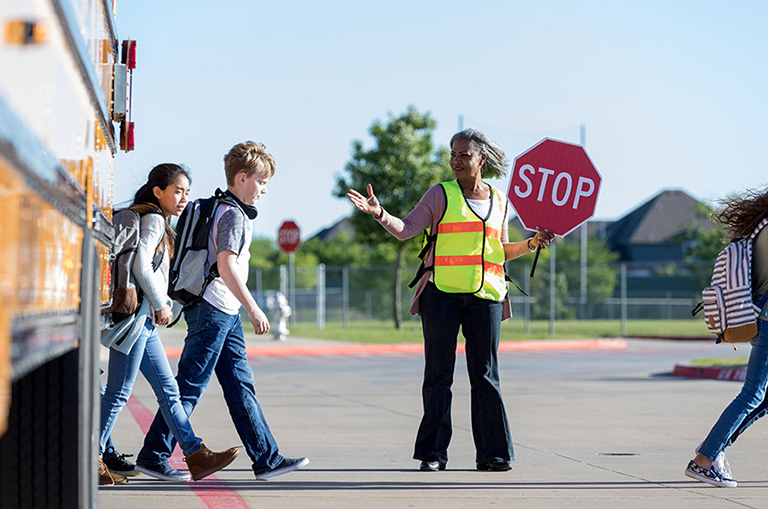 Parking Lots and Pick-Up/Drop-Off Lanes
Proper traffic control ensures cars, busses, students, and staff move around safely without damaging school grounds.
Stencils allow you to customize your parking lot to accommodate all your parking needs, accurately repaint when it fades, or mark new asphalt after repaving.
Use delineator posts for temporary pedestrian and traffic control during special events or peak times in the morning and afternoon.
Traffic signs help to clearly mark your traffic patterns and help keep it moving smoothly.
Cones are ideal for quick deployment when you need to control the flow of foot or vehicle traffic. Accessories and add-ons for cones increase their effectiveness.
SCHOOL GROUNDS
Build your students a safe and fun area for meals and play time. Update parking signs, picnic tables, and equipment so they can be more active and interact with one another.
PRIVATE AND PUBLIC PARKS
Create a special place for visitors by adding drinking fountains for easy hydration on-the-go, new trash cans, benches for cooling off under a tree, and so much more. We carry a wide variety of colors and materials.
Operational Considerations
It seems that no matter how often you clean, as soon as the finish it's time to start again. Having the right equipment and the right supplies makes the job easier and gets all your surfaces cleaner. But surface cleaning is just part of the equation in making a building clean, a properly functioning HVAC system helps your students and staff breathe easier (and better).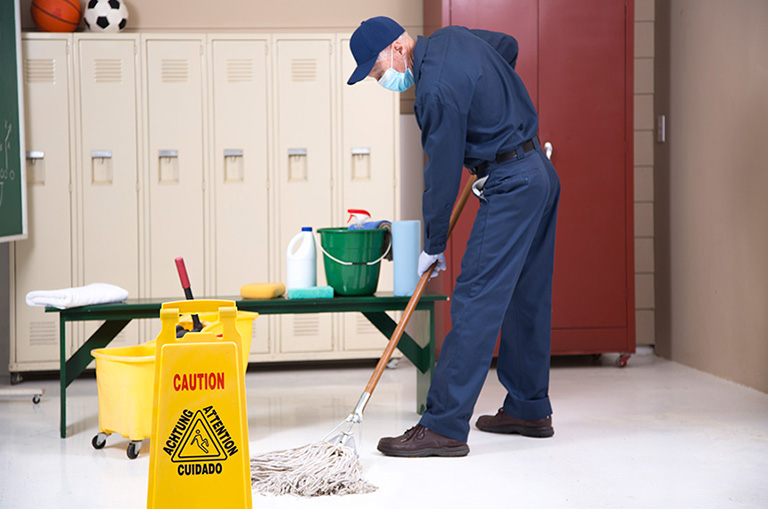 Cleaning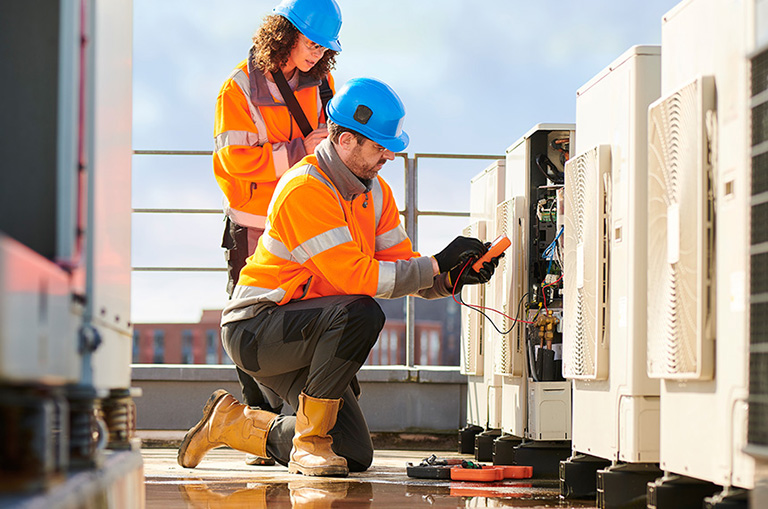 HVAC
K-12 Supplies

As you prepare for the 2022-2023 school year, we can supply everything you need for a safe and fun K-12 reopening. We have supplies for every grade, every class, and every activity. From general supplies, like pens and notebooks, to teacher's resources, arts & crafts, pre-school play, and even furniture.
Our Product Recommendations